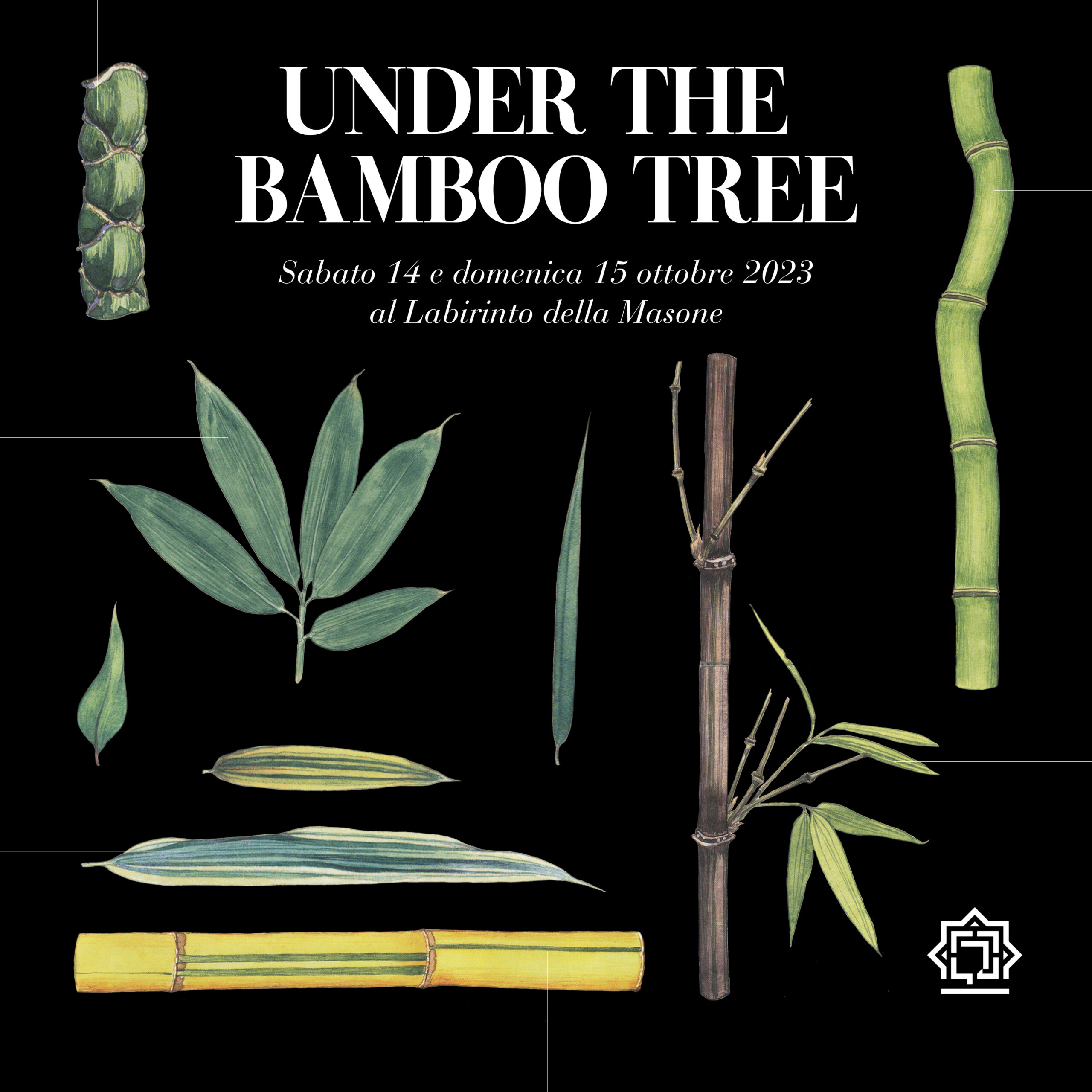 October 14th and 15th 2023 -
Under the Bamboo Tree 2023
The Labirinto della Masone presents the eighth edition of Under the Bamboo Tree, an annual event entirely dedicated to bamboo: over a period of two days we will celebrate the infinite virtues of this elegant, flexible, and vigorous plant, the beating heart of the world's largest maze.
For the occasion, and for the first time ever since its opening, the Labyrinth will double in size: the park of the Franco Maria Ricci Foundation, which is normally closed to the public, will be open for the event.
Passing through a small, mysterious gallery of bamboo, visitors will enter the place where it all began: this park houses the first lush bamboo plantation undertaken by Franco Maria Ricci; it was here, in the 1970s, that the publisher hosted Argentinian writer Jorge Luis Borges; and it was ultimately here, while conversing with Borges about his passion for labyrinths, that the idea of building the largest one of all was born. The many species of bamboo in this area of the park, more domesticated in some places and undoubtedly wild in others, make this garden a true botanical treasure. There will be no lack of new additions to the spaces of the Labyrinth: inside the Pyramid Court, visitors will be greeted by a large ephemeral garden by Vivai Michelucci, a Pistoia-based company specialising in the production and cultivation of bamboo and perennial grasses; in the heart of the maze, on the other hand, it will be possible to stop and rest under a large, environmentally friendly bamboo structure designed and sustainably built by Italian collectives Arundo Art and CanyaLab.
The event is included in the entrance ticket, which gives access to the bamboo labyrinth, to Franco Maria Ricci's permanent art collection, the ongoing temporary exhibition "UGO CELADA DA VIRGILIO. A discovery hiding in plain sight" and, until 5.30 pm, to the private garden of the Franco Maria Ricci Foundation.
Booking your entry via online purchase is recommended, since it guarantees access at the desired time.