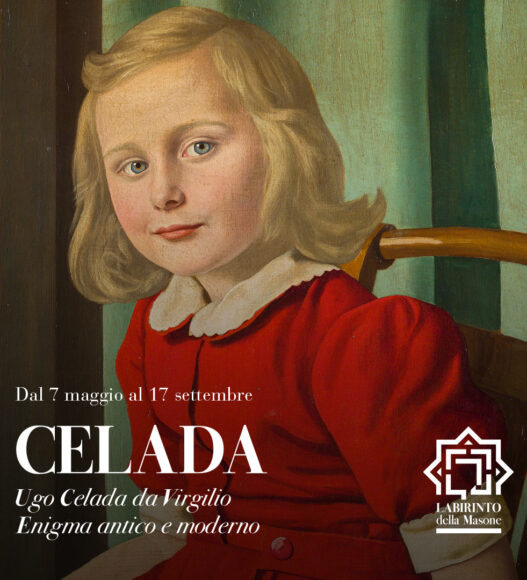 7 May 2023
17 September 2023
The painter Ugo Celada da Virgilio (1895-1994) is the protagonist of the next temporary exhibition, curated by Cristian Valenti, at the Labirinto della Masone.
An ambitious exhibition, that intends to situate the artist within the cultural context of his time, placing him in unprecedented dialogue with both his contemporaries and old masters. A shy and reticent figure, Celada was an exceptional witness of the artistic events of the twentieth century, committed to finding his own way in art: his work has a dual soul, it is an ancient and modern enigma at the same time, the expression of a cultured and refined language capable of narrating a timeless beauty.
7 May 2023
17 September 2023
The exhibition is open every day, except Tuesdays, from 10.30 a.m. to 7.00 p.m. from 1° April 2023. Access is included in the entrance ticket to the Masone Labyrinth, which also includes access to the bamboo labyrinth and the Franco Maria Ricci's permanent collections.