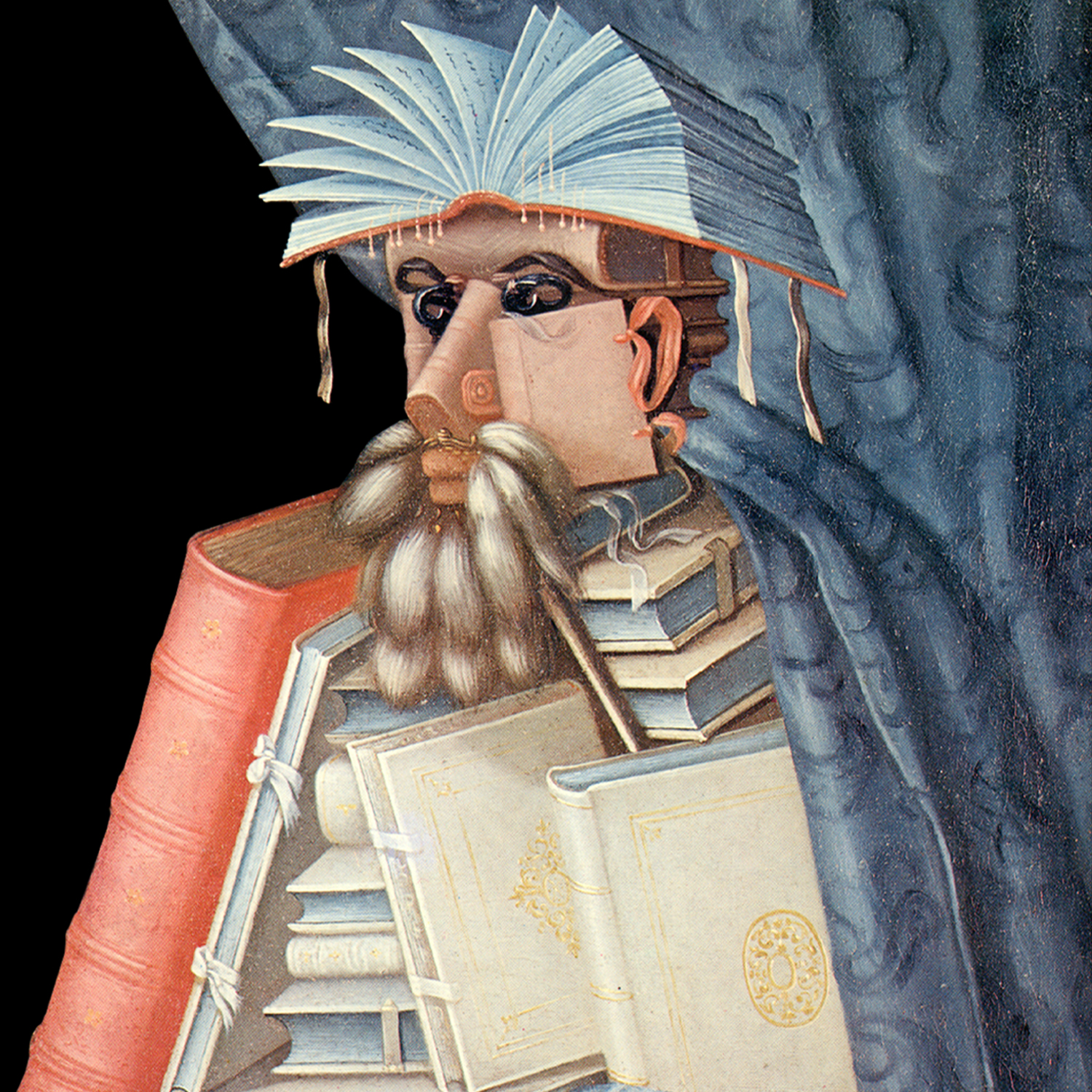 From April 14 to June 9 2023 -
Arianna's Thread 2023
Rediscovery
Arianna's Thread, a speaker series curated by Stefano Salis, will be held this Spring with seven events taking place between April 14 and June 9 around the theme of Rediscovery.
This programme, in line with the upcoming exhibitions at the Labirinto, will include encounters with tributes to a series of wide-ranging, complex, unclassifiable, and sometimes lesser-known figures who deserve to be better known or reconsidered.
Faithful to the eclectic spirit and boundless curiosity of Franco Maria Ricci – an editor, graphic designer, and bibliophile who cultivated beauty and an indefatigable "searcher" and collector of treasures – Arianna's Thread aims to lead us down roads which, while less traveled, are no less illuminating, exploring art in its myriad forms through a series of informal gatherings, followed by cocktails and conversation. All in an atmosphere that is at once light and convivial, and intellectually stimulating.
PROGRAMME
---

Friday April 14, 2023 at 6:30pm – Sala Bodoni
ROBERTO CAPUCCI
with Roberto Capucci and Antonio Marras
An extraordinary encounter with the great designer, in conversation with Stefano Salis and a very special guest, the artist, stylist, and designer Antonio Marras, to coincide with the closing of the major exhibition at the Labirinto della Masone, produced in collaboration with the Roberto Capucci Foundation. Representatives from the Roberto Capucci Foundation will also be in attendance, to give a presentation about their ongoing activities.


Friday April 21, 2023 at 6:30pm – Sala Bodoni
ALBERTO CASIRAGHY
with Alberto Casiraghy, Luigi Mascheroni, and Andrea Tomasetig
Alberto Casiraghy, founder of Pulcinoelefante Editions and a fascinating visual and conceptual artist, is unique on both the national and international scenes. For forty years, he has been printing books by day and collaborating with the great artists of the twentieth century, while establishing himself as a remarkable artist in his own right. He will be in conversation with journalist and writer Luigi Mascheroni and curator and bibliophile Andrea Tomasetig.


Friday April 28, 2023, at 6:30pm – Sala Bodoni
MELANIA MAZZUCCO
with Melania Mazzucco and Stefano Salis
In her new book Self Portrait (Einaudi), Melania Mazzucco traces a collective, all-female journey in which women claim the right to affirm themselves in art, overcoming the roles that society and the culture of the day have assigned to them, considering a wide range of women artists, from Artemisia Gentileschi to architect Plautilla Briccia, and from Frida Kahlo to Georgia O'Keeffe, Carol Rama, Louise Bourgeois, and Marlene Dumas. It is a self-portrait of the female artist, constituting a new World Museum in which women are "double subjects": conceptualizing and creating work, and portraying both themselves and other women. Stefano Salis converses with the author.


Friday May 12, 2023 at 6:30pm – Sala Bodoni
UGO CELADA
with Vittorio Sgarbi and Cristian Valenti
In celebration of the upcoming exhibition at the Labirinto della Masone, dedicated to Lombard painter Ugo Celada da Virgilio (Pietole 1895 – Varese 1994), Vittorio Sgarbi will give a lecture on the importance of this introverted and unassuming



artist and his career. A discussion with the curator of the exhibition, Cristian Valenti, will follow.

Friday May 19, 2023 at 6:30pm – Sala Bodoni
GIAMPIERO MUGHINI
with Giampiero Mughini and Gino Ruozzi
Acclaimed author and bibliophile Giampiero Mughini's latest book, provocatively titled I rompicazzi del Novecento (literally, Twentieth-century Troublemakers), is dedicated to the unusual, controversial, and often proudly defiant figures of the last century who both featured prominently in the cultural press of their day and were ignored by it, and who have been forgotten or overlooked, from Celan to Eliade to Gianni Celati. In it, he takes an original approach to evoke these cultural personalities and their lesser-known trajectories. He will be in conversation with Gino Ruozzi.

Thursday May 25, 2023 at 6:30pm – Sala Bodoni
GALILEO CHINI
with Maurizia Bonatti Bacchini and Valerio Terraroli
To mark the one hundredth anniversary of the Berzieri Thermal Baths at Salsomaggiore Terme and the five hundredth anniversary of the birth of artist Galileo Chini, whose decorative scheme graces the building, Maurizia Bonatti Bacchini and Valerio Terraroli will host an event to discuss the life and some of the work of the eclectic Tuscan painter, ceramist, designer, and decorator. The talk is being held in conjunction with the exhibition curated by them, Gold and the Orient. Decorative alchemies for "The most beautiful spas in the world", which will be celebrated throughout the town of Salsomaggiore Terme until September.

Friday June 9, 2023 at 6:30pm – Sala Bodoni
GIANNI GUADALUPI'S TRAVEL LIBRARY
with Alberto Manguel and Gabriele Reina
This event is to celebrate the Franco Maria Ricci Foundation's recent acquisition of the entire Travel Library of Gianni Guadalupi, a scholar, author, and translator from Piedmont who was a close collaborator and friend of Franco Maria Ricci. The first translator of Borges in Italy, and an author whose colleagues included Umberto Eco and Alberto Manguel, Guadalupi assembled one of the most comprehensive libraries of travel writing in existence. An "armchair traveler", as he liked to call himself, he circumnavigated the globe from his desk and with his book collection, sharing his discoveries with thousands of admirers. Alberto Miguel, a friend and privileged reader of and for Borges will host, in conversation with Gabriele Reina.
Beginning at 6:30pm.
Talks will be followed by a cocktail reception.
Event included in the daily admission ticket to the Labirinto della Masone or 12 € event admission only, from 6pm Reservation recommended at prenotazioni@francomariaricci.com 
For those who wish to stay for dinner after the talks, the restaurant of the Labirinto, "Il Labirinto by 12 Monaci", will offer an additional special menu of sustainable typical local products at a fixed price of 35€ per person including drinks. Reservations must be made in advance at info@ristorante-labirinto.it
In collaboration with Cantine Gregoletto.