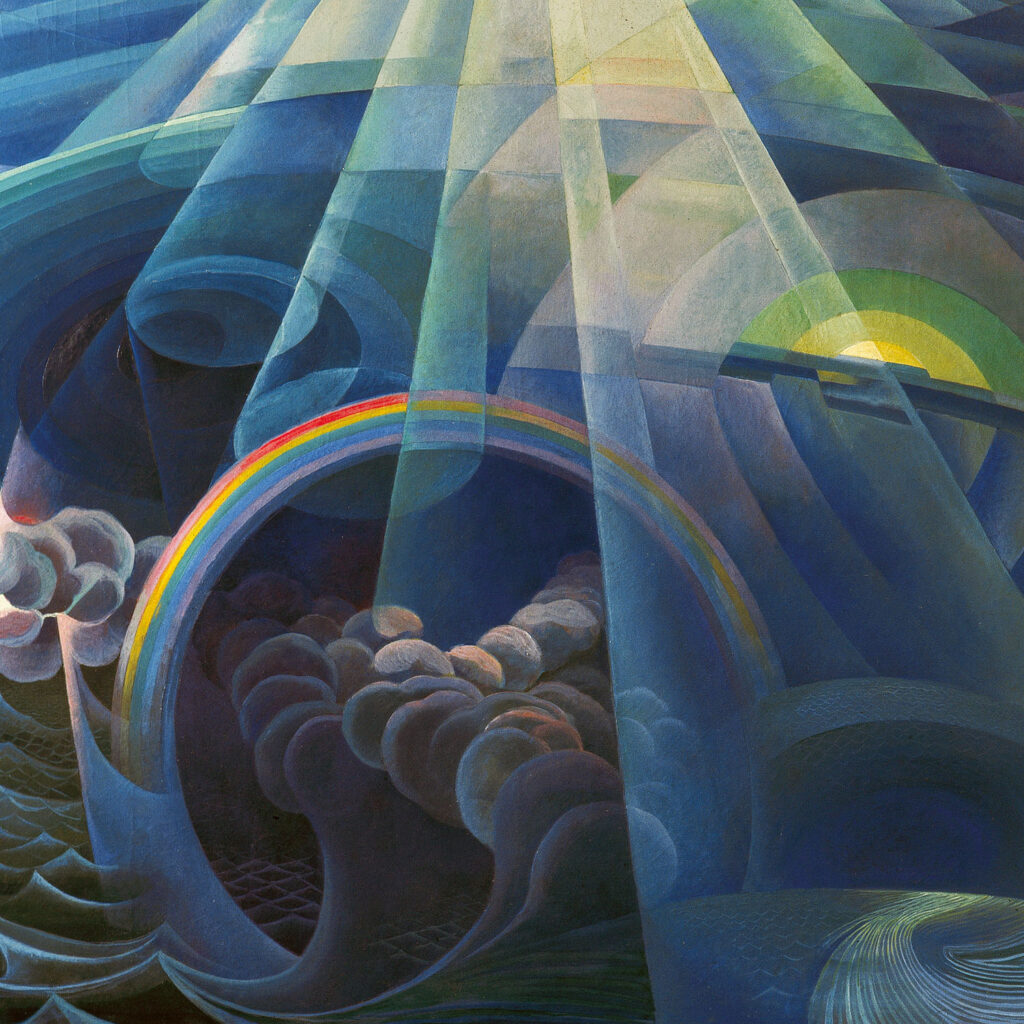 FROM ABOVE.
Futurist Aeropainting
9 April - 18 September 2022
Curated by Massimo Duranti in collaboration with Andrea Baffoni.
Landscapes, airplanes, views from above, sometimes stretched, distorted or even turned upside down: Aeropittura celebrates the essence of speed, movement and flight as both physical acts and a state of mind.
Including nearly a hundred artworks, the exhibition at Labirinto della Masone gives a full account of a movement that engaged some of the most important Italian artists of the first half of the twentieth century, demonstrating the specific ways in which it differed from other Futurist tendencies.
Paintings, graphic design and sculpture by the most famous proponents of the movement, such as Gerardo Dottori, Fillia, and Prampolini, are shown alongside the work of Renato di Bosso, Umberto Peschi and Mino Rosso, with specific attention paid to female Futurist artists Benedetta Cappa Marinetti, Leandra Angelucci Cominazzini, Barbara, and Marisa Mori.