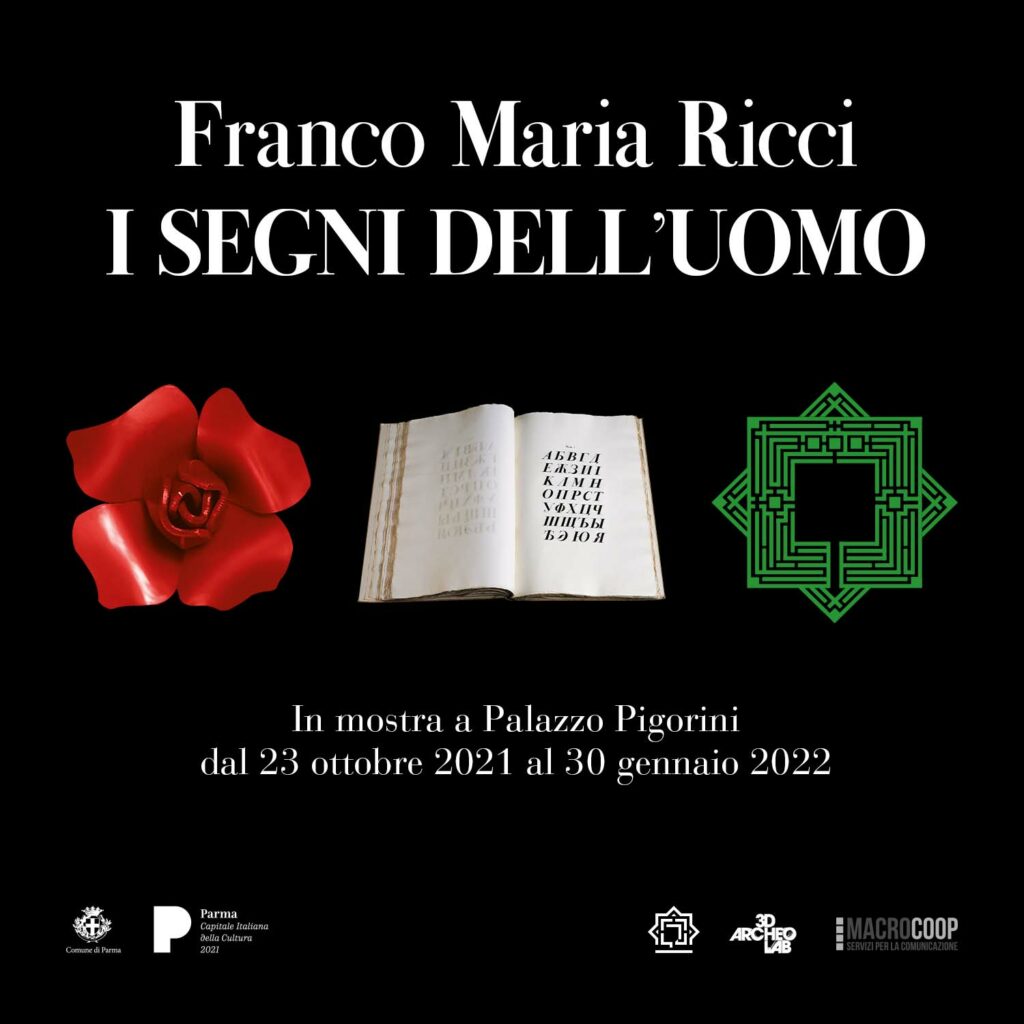 Franco Maria Ricci
THE SIGNS OF MAN
23 October 2021 – 30 January 2022
The publisher and graphic designer from Parma at Palazzo Pigorini for Parma 2020/2021
The celebration of the Italian Capital of Culture in Parma brings the Labyrinth to a new location. The figure of Franco Maria Ricci, the great publisher and intellectual who passed away in 2020, is the focus of the exhibition THE SIGNS OF MAN presented within the rooms of Palazzo Pigorini. 
A creator of books, images and utopias, Franco Maria Ricci produced many memorable graphic projects, founded the most coveted brand in modern publishing, and conceived of an impossible maze in Fontanellato, at the center of which he created galleries for his extensive art collection.
This exhibition, organized by the city of Parma and Fondazione Franco Maria Ricci and curated by Giorgio Antei and Maddalena Casalis, is an opportunity for the city to pay tribute to its illustrious son, providing an overview of his intensive and multi-faceted activity.