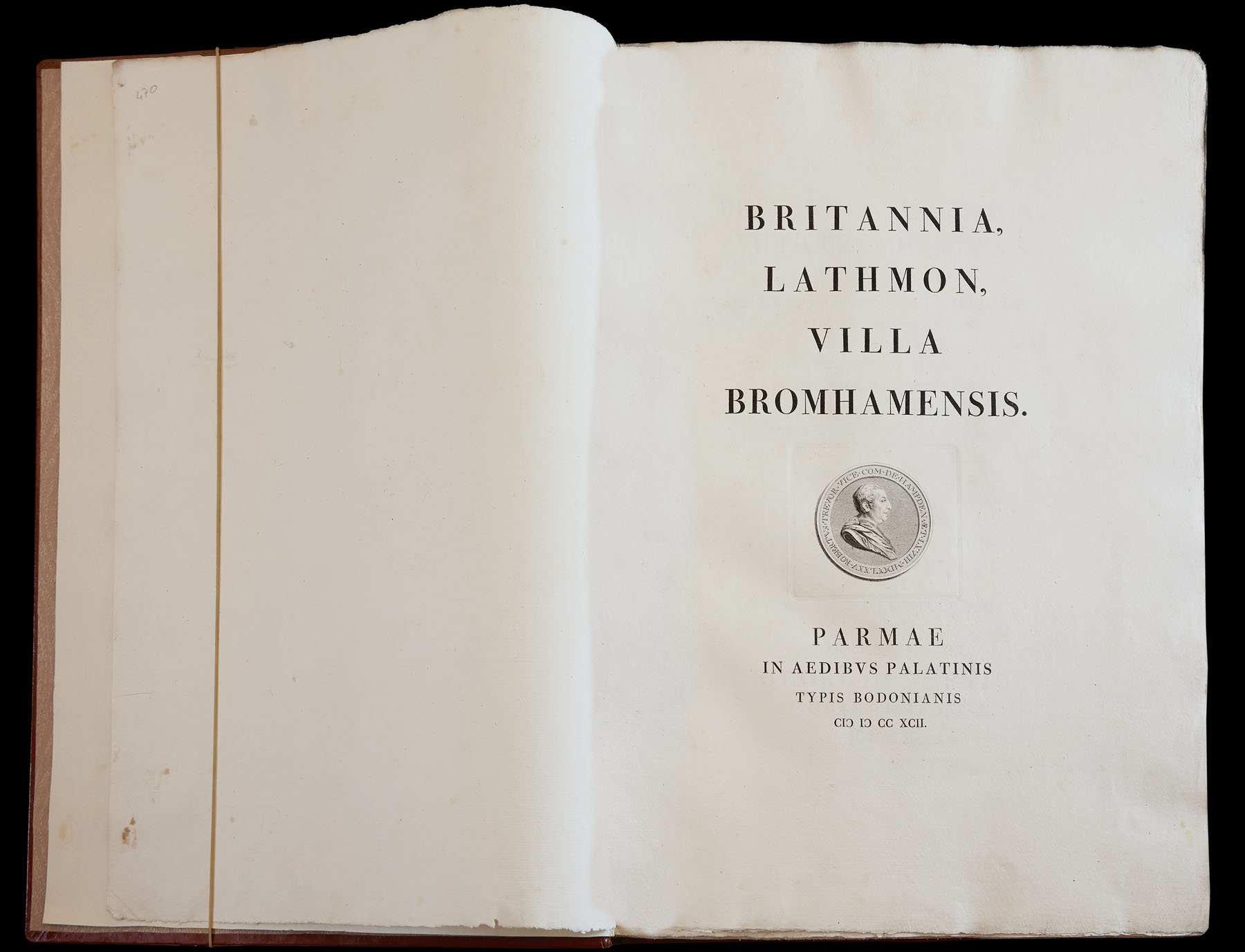 Britannia, Lathmon, Villa Bromhamensis
Robert Trevor (1748 -1824)
Parma, Bodoni, 1792. In-folio, Letterpress. Laid paper.
Robert Trevor became the fourth Baron of Bromham in 1764, and Viscount of Hampden in 1776. He died in August 1783 in Bromham, where he is buried. He was a great scholar and collector of drawings and prints, and was the author of a book of poems in Latin entitled Britannia, Lathmon, Villa Bromhamensis, written between 1761 and 1776. These poems were published under the title Poematia Hampdeniana by his son John in a lavish volume dedicated to George III. The volume was published using Bodoni's typeface in Parma in 1792. Bodoni published thirteen books in English, sponsored, in some cases, by important booksellers or publishers, including David Stewart and James Edwards, with the intention of appealing to the English bibliophile market.